*This post may have affiliate links, which means I may receive commissions if you choose to purchase through links I provide (at no extra cost to you). As an Amazon Associate I earn from qualifying purchases. Please read my disclaimer for additional details..
You'll find that BMX bikes are commonly used in racing and for stunt riding.
If you're thinking of investing in a BMX bike or already have one, you may have wondered if you can ride it further than around the block or just at the BMX park.
Are BMX bikes good for long distances?
Because of the way they're built, most BMX bikes are not good for long distances. With their short wheelbases, single-gear system, and small frame size, BMX bikes are built for short bursts of speed and rapid turning.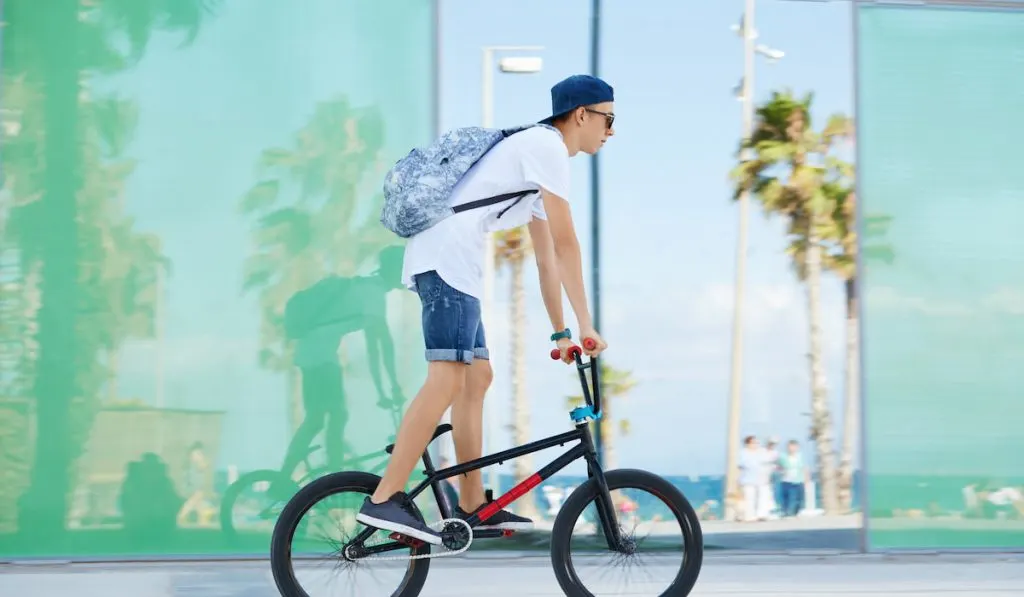 Short wheelbases cover relatively lower distances per revolution, and a single-gear system means that speed cannot be varied easily.
Also, with a small frame, you may have to stand while pedaling, and doing this will wear your pedals out faster.
If you cannot get one, you should be able to modify your existing bike to make it more suitable for longer traveling.
Types of Bikes
If you are going to buy a bike, you need a clear understanding of how you want to use it before you can find the right fit.
There are many different types of bikes available, and each one is designed to perform well under a certain set of conditions.
If you use a bike for a purpose it was not meant for, you will most likely not enjoy the riding experience.
Consider how, where, and when you plan to use your bike. Then, review the list below outlining different types of bikes to help you choose the right kind for you.
Road Bikes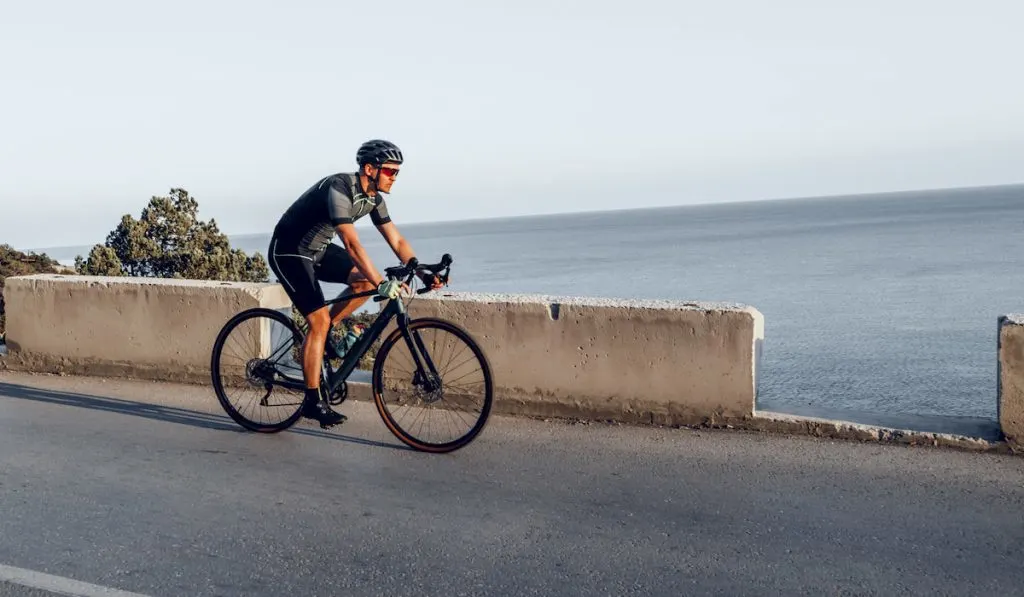 Road bikes come with drop handlebars and smooth, narrow tires. They are most suitable for fast recreational rides on smooth pavement.
You may ride them on both paved or unpaved trails, but most people find these are more comfortable to ride on a paved surface.
Road bikes are offer speed and endurance, especially for long pavement rides.
With the drop handlebars, you can grip from various positions, and with the narrow tires, gliding is much easier.
In most cases, your road bike will not be able to support heavy loads. Consider this before you attempt to use it for touring or commuting.
Triathlon/Time Trial Bikes
Triathlon/time trial bikes are road bikes made specifically for time trial or triathlon events. This bike type is optimized to have top-notch aerodynamic properties.
They have wing-shaped frames, bull-horn shaped handlebars, and wheel cross-sections.
These features contribute to making the bikes more aerodynamics and enhance their speed.
The handlebars allow the rider to bend forward and reduce wind resistance.
You'll rarely find triathlon/time trial bikes being used for mass-start races due to their staggered starts.
Mountain Bikes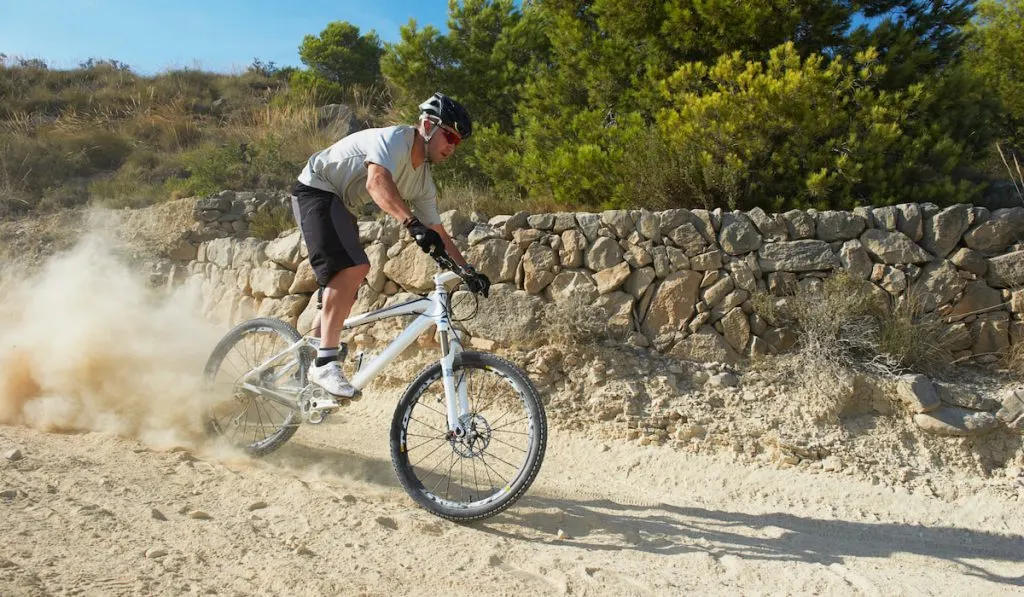 On mountain bikes, you'll notice the following: knobby tires, flat handlebars, rugged components, rugged frames, and lower gear range. The low gear range allows easy pedaling while the rider goes uphill.
Mountain bikes are made for riding on rough trails, and they commonly come with a suspension that allows easy navigation of rocky trails.
Those that have no suspension are called rigid bikes, and those with only a front suspension are called hardtails.
Mountain bikes with suspension in front and at the rear are called dullay or full-suspension bikes.
Besides riding on rough mountain trails, mountain bikes are suitable for use on roads.
You may also use them for touring or commuting, but do not expect them to work with the same efficiency as traditional commuting or touring bikes.
You can get mountain bikes in various price ranges, but you may find that the less expensive ones are not optimal for aggressive biking.
Hybrid and Comfort Bikes
Hybrid bikes and comfort bikes come with features designed to offer comfort to the rider.
They both have upright handlebars and large padded seats that make riding very comfortable.
While both types of bikes are similar, the size of their wheels is what differentiates them.
Hybrid bikes have broad wheels similar to a road bike. Comfort bikes have thinner wheels like those on mountain bikes.
Hybrid bikes were originally made to offer the benefits of mountain bikes and road bikes.
In many cases, hybrid bikes come with suspension, but in a few cases, they are rigid.
Both hybrid and comfort bikes can be used on paved trails, smooth dirt, and unpaved trails. You should avoid using them on off-road mountain bike trails.
Adventure Bikes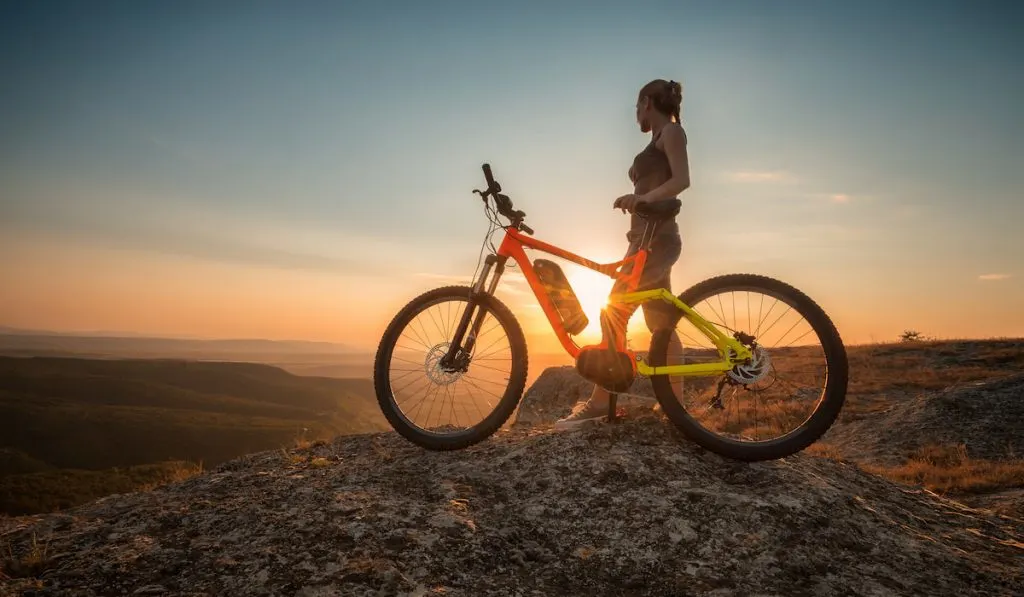 Adventure bikes, also called gravel bikes, all-road bikes, or any-road bikes, are a new category of bikes.
As evident by their various names, they are quite versatile and permit off-road and on-road riding experiences.
Adventure bikes come with drop handlebars, and you can use different tire sizes with them.
Although they are similar to cyclocross bikes, adventure bikes are more upright and have longer frames.
These features make them suitable for long periods of touring and commuting.
Commuting Bikes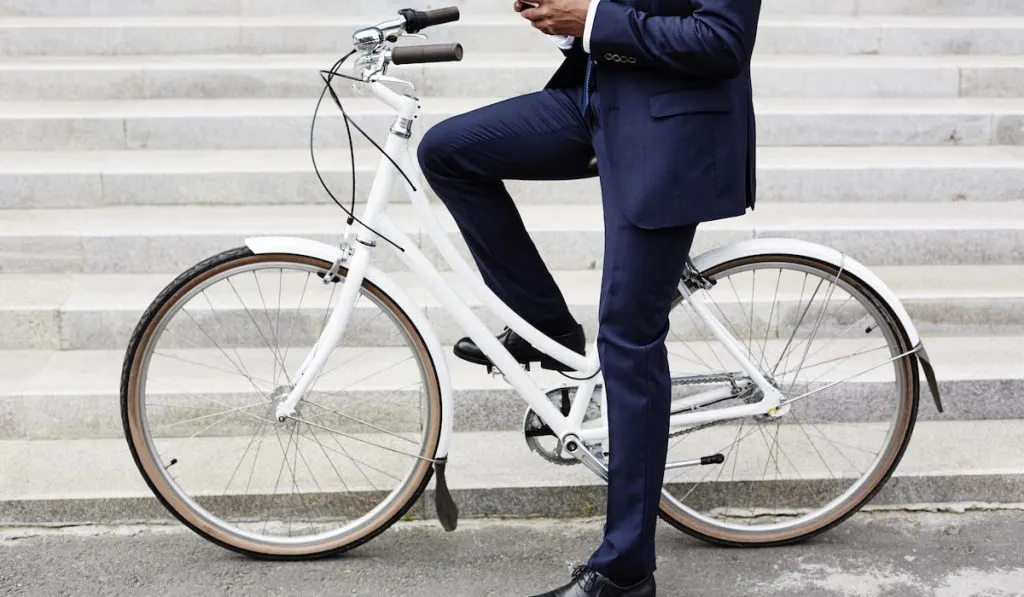 If you just need a bike purely for transportation, then a commuting bike should do. Commuting bikes usually come with accessories such as fenders, rear racks, and lights.
This type of bikes is great for getting around town.
With a commuting bike, you save some money, have some fun, and get some extra exercise. You can always modify them to suit your commuting needs.
Cyclocross Bikes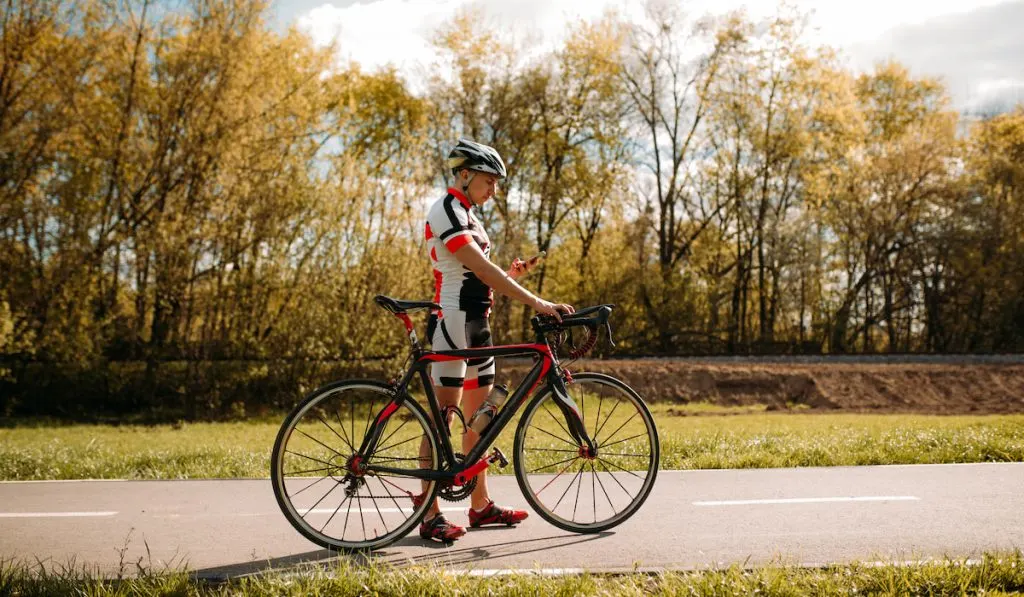 Like adventure bikes, cyclocross bikes have drop handlebars. But they have wide knobby tires to give them extra traction on off-road trails.
Cyclocross bikes, also called cx bikes, are quite versatile.
Cyclocross bikes come with various brake styles, and this reduces the chances of mud accumulating in the frame.
They are suitable for use on surfaces with a combination of unpaved trails, paved trails, grass, dirt trails, and gravel.
BMX Bikes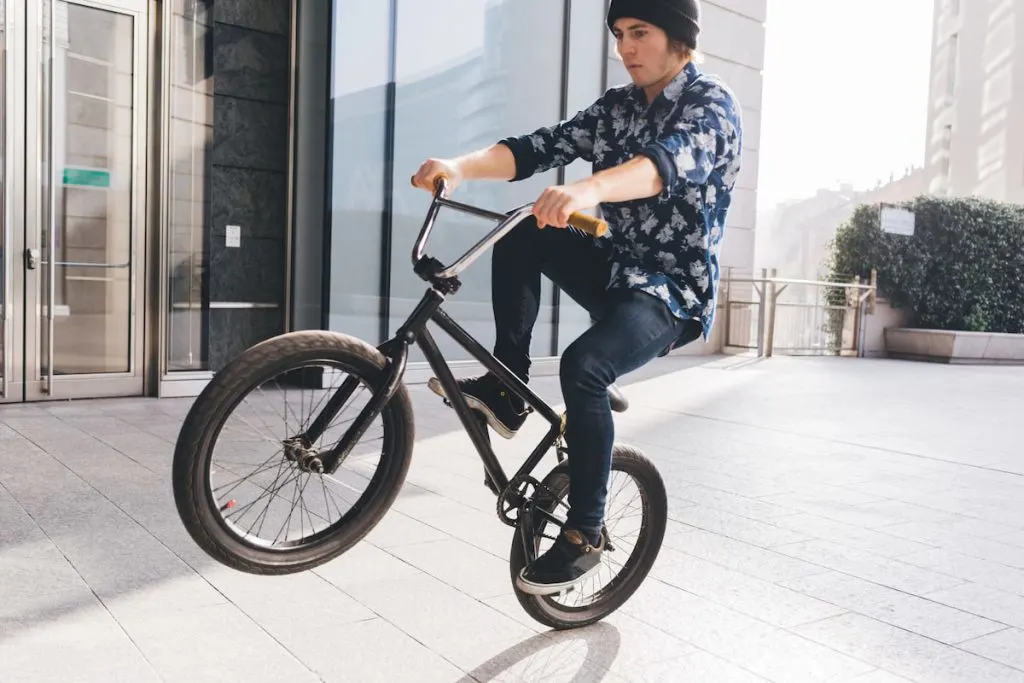 BMX (Bike Motocross) bikes are common with kids, but adults use them too.
Many times, BMX refers to bikes with a single-speed system and 20" wheel. BMX bikes are used for stunt riding, jumps, and tricks.
Tandem Bikes
Tandem bicycles are pedaled in tandem and are made for 2 people to ride at the same time.
They are available in various styles including hybrid, road, mountain, and cruiser tandems. However, road tandem is the most common type of tandem bike.
Tandem bikes have reinforced components and frames to support 2 people.
They are suitable for use even if the two riders have different riding abilities. In tandem biking, the rider sitting in front is the pilot, and the one behind is the stoker.
Folding Bikes
A folding bike is a great option if you want to travel with your bike.
Since folding bikes can quickly become compact, you can keep them in your car trunk, on a boat, or take them along with you anywhere.
Folding bikes are also a great option if you also intend to take your bike with you on the bus or on a train.
They commonly come with small wheels, making them less efficient than the usual bikes. But this does not really affect the opinion who love using them.
Recumbent Bikes
The most prominent feature of recumbent bikes is the seat. This type of bike comes with a full-size seat that has a backrest.
Recumbent bikes have various configurations and are available with either 2, 3, or 4 wheels.
Some varieties come with long wheelbases, while some come with short ones.
In some recumbent bikes, the steering is placed under the seat. In other models, the steering is above the seat.
Recumbent bikes are not easy to pedal while going uphill. However, the design and backrest make turning larger gears easy for the rider.
Other Bike Types
Other bike types to consider in your search include:
Kids bikes
Adult trikes (adult tricycles)
City bikes
Cruiser bikes
Dual-sport bikes
Fixed-gear or track bikes
Touring bikes
Park bikes
Fat bikes
Utility bikes
BMX Bikes and Long Distance Riding
Most BMX bikes will not give the best riding experience when used over long distances.
This is especially true for BMX bikes with small wheels, small saddles, small frames, a single-gear system, and low handlebars.
With a small saddle and low handlebars, you may not get very far before you become uncomfortable.
With a small wheel, you will have to put relatively more effort into pedaling to cover more distance. Also, BMX single-gear systems do not let you vary your speed easily on different surfaces.
Adapting Your BMX Bike for Longer Rides
If you purchase a BMX bike (or already have one) and are not enjoying the feel of long-distance rides, you can replace the following parts to improve your comfort:
Replace the single gear with a multi gear
Install a larger saddle
Install a large multi-speed front crank
Use larger wheels
Install high-rise handlebars
Deciding to Switch From a BMX to a Road Bike
If you need a bike that you will routinely ride over long distances, you should get a road bike.
Road bikes are more comfortable for long distances. They are lightweight, have bigger wheels, and are faster than BMX bikes.
Also, if you intend to ride on paved roads, road bikes are the better option. BMX bikes are more suited for dirt trails.
If you find that you are uncomfortable on your BMX bike, it might be time to switch to a road bike.
5 Non-BMX Bikes That Are Best for Long Distance
If you need an alternative to your BMX bike for long distances, check out one of the following:
Cube Travel
2020 Diamant 135
Fuji Touring Disc
2020 Vivente Anatolia Touring Bike
Kona Sutra
The Best BMX Bike for Long Distances
BMX bikes are commonly suited for short distances and stunt racing. But there are some models that are a better choice for traveling longer distances.
If you need a BMX bike for long distances, consider one of the following models.
Mongoose Grudge Mag BMX Freestyle Bike
Sale
Mongoose Legion Mag Kids Freestyle Sidewalk BMX Bike, Beginner Riders, 20-inch Wheels, Hi-Ten Steel Frame, Micro Drive 40x16T BMX Gearing, Silver
Legion Mag sturdy frame and fork made from High-Ten steel, Mongoose BMX bike is ready for riders 4'8″ to 5'4″ inches tall
40x16T gearing and 1-piece forged steel 170mm cranks provide a smooth and efficient ride, making it the ideal choice for riders who want a straightforward and dependable single-speed bike
Upgrade your bike with cast aluminum mag wheels featuring sealed bearings, combining style and performance for a smooth and stylish BMX ride
Cable detangler for 360 degree handlebar spins and alloy rear U-brakes for secure stops
Comes with kickstand, chain guard, and 4 freestyle pegs
With a 26-inch wheel and a durable frame, the Mongoose Grudge Mag is a great BMX bike for long-distance riding.
Compared to BMX bikes that typically have 24-inch wheels (or smaller), the 26-inch will cover more distance per revolution. This way, you have to pedal less to cover more distance.
The frame and fork are made to handle the stress of jumping. The Mongoose Grudge Mag should be able to handle the stress of long rides.
The Mongoose Grudge Mag is suitable for riders between 5'4" and 6'2" tall. It rides smoothly but is quite heavy.
If you are not comfortable riding with a single-gear system, you should install a multi-gear system instead.
You could also replace the handlebar and brake system if you are not comfortable with the manufacturer's parts.
GT Pro Performer Heritage 29″ Bike
The GT Pro Performer Heritage is quite lightweight, weighing about 29 pounds.
This BMX bike was released in 2019 but has an old school design. It is suitable for riders between 5'4" and 6'6" and offers a smooth, fast experience.
The 29-inch GT Pro Performer Heritage uses a V-Brake and a single-gear system. Pedaling is effortless whether you are going for a short or long ride.
GT 2021 Pro Series 29" BMX Bike
The GT 2021 Pro Series 29" has a 29-inch wheel that covers a relatively longer distance per revolution. The riding experience is smooth, and it can be ridden on and off road.
The cranks, frame, fork, and handlebars are made from Chromoly, an alloy of chrome and steel that offers lightness and strength. You can count on the GT 2021 Pro Series 29" for durability.
GT 2021 Pro Series LTD 29" BMX Bike
The GT 2021 Pro Series LTD 29" is another BMX bike you can ride for considerable distances. The bike uses an under-seat V-brake and integrated handlebars for a spotless look.
With its 29-inch wheels, a 25-tooth sprocket, and a 16-tooth freewheel, you can expect to easily cover distance with this bike.
The GT 2021 Pro Series LTD 29" also offers considerable strength. The frame, fork, crank, and handlebars are all made of Chromoly.
This material helps the bike tolerate the pressure from long-distance rides and high impact.
Haro 2021 Sloride 29" BMX Bike
The Haro 2021 Sloride 29" is designed like a 20" BMX bike. However, it uses a 6061-alloy frame, which makes it lighter while not sacrificing strength or stability.
This bike was built as a dedication to Xavier Mendez, Brian Blyther, and Mike Dominguez.
The Haro 2021 Sloride includes 29-inch wheels, a 36-tooth sprocket, and a 16-tooth front-wheel. These features make it easier to cover long distances with less effort.
The frame of the Haro 2021 Sloride is made from 6061 alloy while the cranks and fork are made of Chromoly. Each of these parts contributes to the durability and strength of the bike.
Summary
BMX bikes are best suited for stunt riding and quick races. It is highly likely that you will not enjoy using a BMX bike for long-distance rides.
This does not rule out the use of BMX bikes for long distances. There are some modifications you can make for them to be more comfortable, and some models are designed for more well-rounded use.
You'll have a better (and more comfortable) experience on your long rides with a road bike, hardtail mountain bike, cyclocross bike, touring bike, or hybrid bike.
Resources