*This post may have affiliate links, which means I may receive commissions if you choose to purchase through links I provide (at no extra cost to you). As an Amazon Associate I earn from qualifying purchases. Please read my disclaimer for additional details..
For a kid, acquiring a bike can be a very exciting experience. However, to make an informed decision on the choice of bike, one needs to have practical knowledge of the terrain or the most preferred site to ride.
There are such a variety of bikes in the market for all sets of ages that if you are not specific, you might get confused altogether. To get the best bike for your child, you have to narrow down the bike specifications to best fit the child's needs and comfort.
So, what are the major differences between BMX and mountain bikes? Which is best for your kid? This article will help you get a deeper insight into these differences, and help you make a better choice. Let's dive in for more details.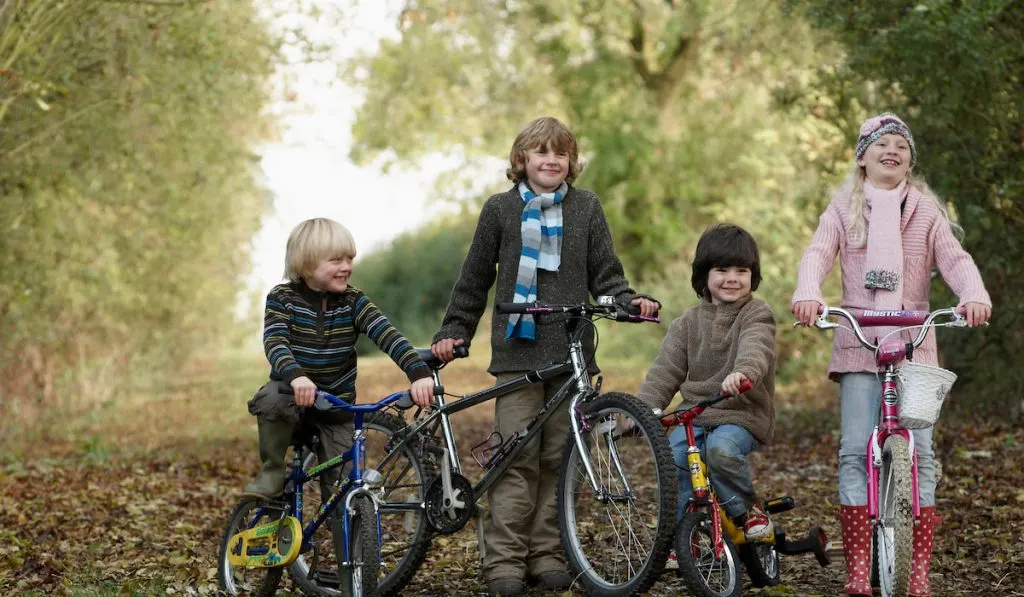 Differences Between BMX Bikes and Mountain Bikes
Every bike type is designed to perform different tasks. In this case, the BMX is designed for extreme mobility, quick speed changes, stunting, and strength. The mountain bike, on the other hand, is best designed for climbing, shock absorption, and versatility with different terrain.
What distinguishes these two from each other?
Wheels
There is a range of wheel sizes for both the BMX and mountain bikes depending on the size of the rider.
However, a typical BMX wheel ranges from 20 – 24 inches and is internally reinforced to endure shocks from jumps and tricks, while being able to maintain balance on fairly smooth surfaces like tarmac, concrete, wood, and other smooth surfaces like skate parks.
A mountain bike requires larger wheels, typically 26 – 29 inches, to navigate holes and rocks in trails.
Gears
As the name suggests, mountain bikes are designed for exploring various terrain, like riding uphill and downhill. For this, mountain bikes are often equipped with a range of gear sets that helps the rider maintain momentum when on a flat surface, or when going uphill, or downhill. They often have a center cog and a rear-wheel cog with chain levels that make it easy to ride on different inclines and terrains.
Unlike the mountain bike, the BMX has only a single gear since it is designed for quick sprints between jumps on smooth surfaces. This means that the efficiency of the ride depends on the sprocket size with regard to the power of the rider, and would not be good for long-distance rides or on extreme inclines.
Braking
As aforementioned, BMX bikes are designed for quick stunts that require agility to quickly spin the handlers, therefore they use a V-brake braking system. The brakes are, however, mostly on the rear wheel, where it squeezes the wheel to slowly bring it to halt. The added advantage to this braking system is that it prevents the braking cable from getting tangled in between the bars.
A mountain bike's braking system features heavy-duty disc brakes designed to endure high braking temperatures that could rise when on a downward slope. These disc brakes have a cable running from the brake handles on the handlebars to the brake discs that are clipped in place on the bike frame.
The biggest difference between these two is evident in the gyro braking system on some BMX bikes. This gives room to twist the bike in any direction without twisting the braking cable or preventing the handlebars from moving. This is the most important for showing off stunts at the skate-park.
Suspension
Suspension on a bike helps to protect both the rider and the bike from the shocks from surface inconsistencies. Therefore, mountain bikes are generally expected to have firmer and better suspension, while those on a BMX are fairly average, and the rider will possibly feel the shock when riding on irregular surfaces. For this, mountain bikes have a smoother riding experience compared to BMXs.
Frame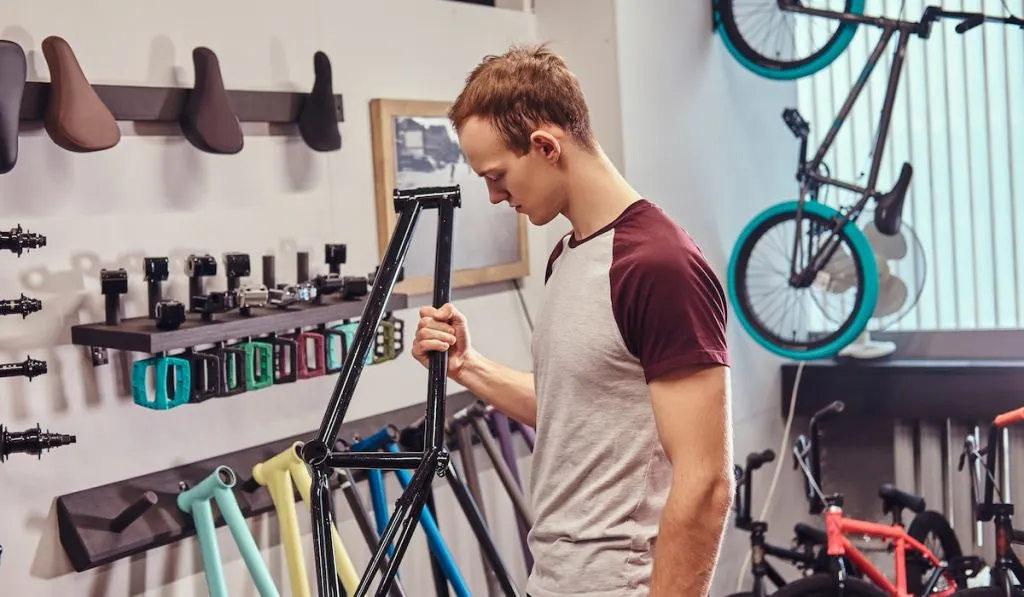 The design of a bike is greatly influenced by the role of the bike.
A BMX is designed to withstand several impacts, and concerning how it is handled, its body build requires a generally small and compact frame. Jumping off ramps and performing stunts is a lifestyle for BMXers, and their bikes must have a strong frame to endure all the aggressiveness.
Compared to a BMX, a mountain bike is handled more gently. After all, mountain bikers do not need all that aggressiveness associated with BMXers. Depending on the rider's size, the mountain bike's frame is generally designed to absorb shock and foster functionality and flexibility.
BMX Bikes
BMX bikes are most popular amongst kids and are generally considered the most robust bike since most owners find them invincible. They have small, compact frames that make them most suited for kids. For taller adults, gaining momentum and reaching top speeds requires the rider to be in a standing position, and this may be an inconvenience to most.
Advantages of BMX Bikes
They are lightweight and easily transportable, making them good for quick stunts and pleasant rides.
Economical. Quality BMX bikes are available in the market for half the prize a similar mountain bike would cost.
Best suited for urban environments equipped with BMX tracks and skate parks.
Easy maintenance. They are single-gear bikes that require easy servicing and repair parts that are inexpensive.
Disadvantages of BMX Bikes
A single gear means that riding uphill could be very difficult.
Not best suited for long trips such as riding to work or for recreational purposes.
Minimal to no suspension forces the rider's body to absorb more shocks as compared to a mountain bike.
They require more energy since they are not "on the sit" ride type of bikes, making them not the most preferred.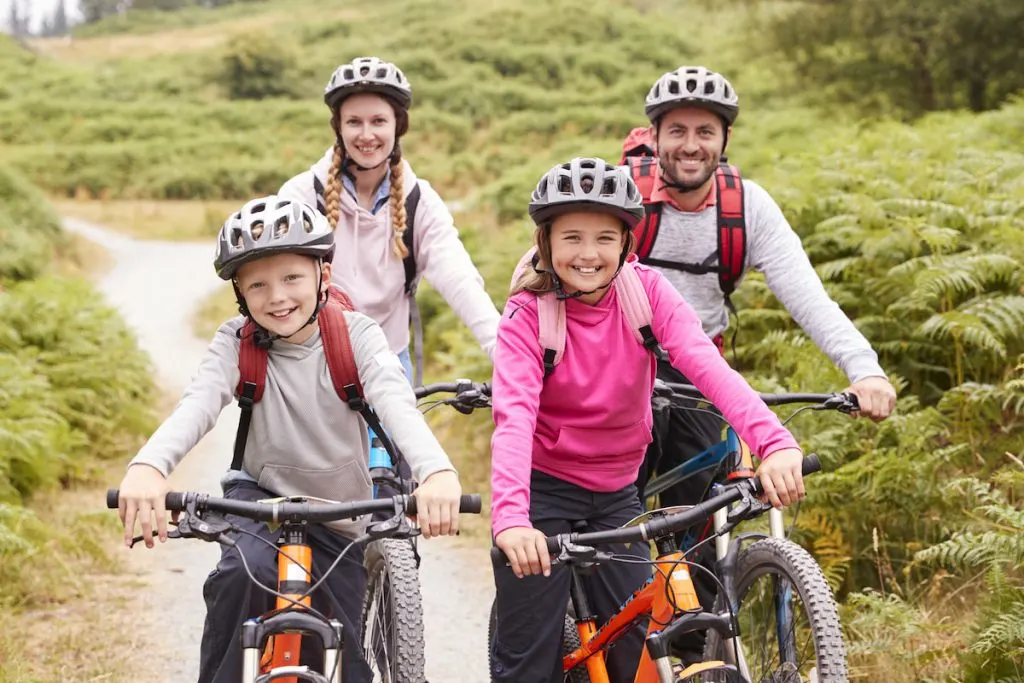 Mountain Bikes
They are the most versatile riding option, often coming with 21 – 24 different gears, making them flexible with different terrains. They also have a variety of wheel sizes, making them suitable for riders with a range of heights.
Advantages of Mountain Bikes
Strong gears make them easier to ride on different inclines
Firm suspensions and great handling features make them a more comfortable option for riding
They are much more versatile and have a wide range of application settings from transportation to recreation
Disadvantages of Mountain Bikes
More expensive to acquire, compared to BMXs
Can be heavier and not easily transportable without removing the wheel. Kids might be agitated by its weight
Don't always have the coolness and the "road cred" that kids might be interested in
Gears often need more maintenance and repairs that could be expensive
Is a BMX or a Mountain Bike Better for Kids?
Which is the better of the two for your child? It all depends on the terrain or the riding style your kid chooses or enjoys. To better understand and make an informed choice, you need to understand their differences, strengths, and weaknesses, and as aforementioned, these two bikes each have unique qualities and applications.
BMX bikes are for riders interested in making quick stunts, leaps, urban riding, and for flaunting techniques at the skate park. They often have a standard frame size, usually small, smooth tires, and a one-speed gear system aimed at gaining momentum over short distances.
Mountain bikes on the other hand are suited for more complex terrains. They have features like bigger wheels, multi-speed gears, and suspension that help absorb shocks from rocks and tree roots. They aren't as reasonable for showing off stunts but are equally energizing on downhill tracks.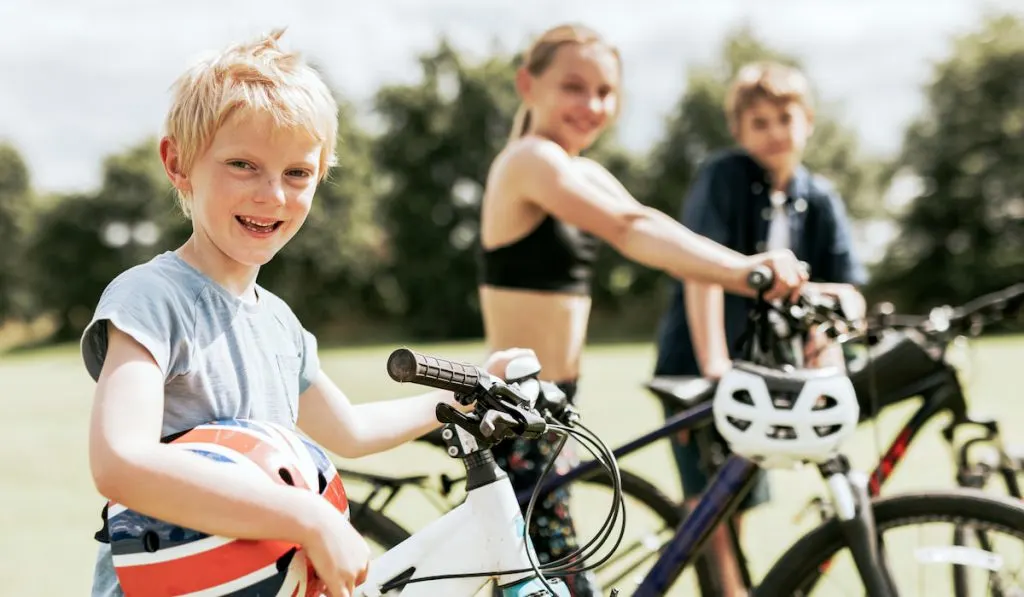 Conclusion
Deciding which bike is best suited for your kid depends on the utilization intended for the bike and how frequently it is to be ridden.
I hope this article has helped you better understand the glaring differences between BMXs and mountain bikes, and with regard to your kid's liking and preferences, you can make an informed decision on the best bike suited for them before purchasing.
No matter the bike you finally settle to buy, remember to have your safety gear on for an epic riding experience with your child. These include a protective cap, shin cushions, kneepads, and a pair of gloves.
Resources